22 Aug

Blocking the Ad Blockers | Social You Should Know
Last week we told you that Facebook was making moves to thwart ad blockers. Not so fast apparently! That, plus the continued dismantling of Google+ and new Twitter branded stickers, in this week's Social You Should Know.
AdBlockers Work to Block FB Ad Blocking
Last week, we told you that Facebook was making their sponsored stories indistinguishable from regular content, thus stopping ad blockers from working. This is part of an effort to preserve the $18billion a year that Facebook makes on ads. Within days AdBlock Plus reportedly blocked the blockers. This cat and mouse game is unlikely to stop in the short-term. One of the most effective moves I've seen is when a publisher refuses to display their articles until you turn off your ad blocker or whitelist the site. Facebook could also try that, I suppose.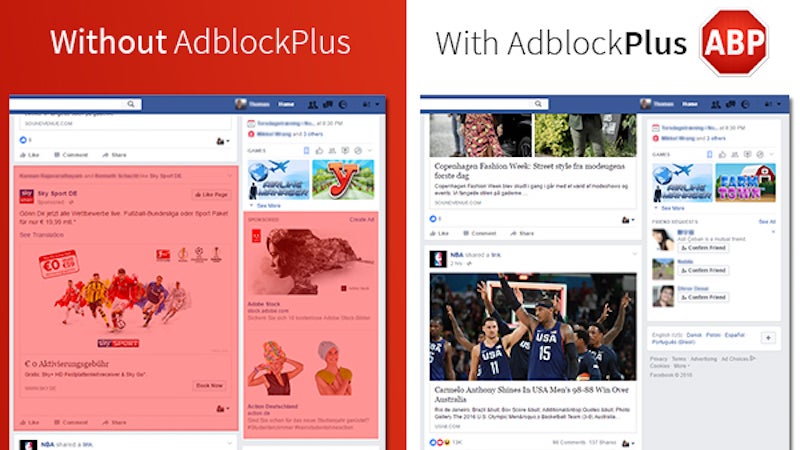 Google+ Continues Being Stripped for Parts
As I did for my 1972 Chrysler Newport Royale, Google has made the tough decision to strip Google+ for parts. The latest insults? Google+ Hangouts on Air are now moving to YouTube Live, as of 9/12. Google Hangouts, which used to be one of the darlings of Google+, also has a new in-house competitor that launched this week. Google introduced Duo, which is designed to compete with Apple's FaceTime, but be available for every device. We'll see.
Twitter Launches Promoted Stickers for Brands
One way around ad blocking is to get your brand included in other people's content. That's one of the things we do with Carusele. It's also a rationale for buying Twitter's new Promoted Stickers. The stickers can be placed by users on top of their photos as decorations. Pepsi (disclosure: Carusele client) is the launch partner for the stickers, building off their ongoing Pepsi Emoji campaign. It's unclear at this point how much Twitter is charging for the stickers or even the general revenue model. More to come.
And finally, as Facebook video becomes increasingly popular, the platform is rolling out new metrics for us. Take a look, and now you're up to date.