01 May

Do Alcohol Brands Have More Fun On Social?

Sure, you don't need alcohol to have a good time, but marketers of everything from high-end liquor to cheap mass-produced beer want you to think so. In addition, it helps bring your friends together and make memories, allows you to maintain your healthy lifestyle, and live your best and most luxurious life. But do alcohol brands have more fun on social? Let's take a look at two examples.
Absolut
This year, Absolut vodka is up for a Shorty Award for their Never Gonna GIF You Up campaign. At first, you may be thinking, "Yesssss! GIFs are huge on social!" and I had the same thought. However, once I dug into it, it got less exciting. This idea grew from a previous idea that GIFs would garner higher click-through and engagement rates in Absolut's eCRM program, which they did.
Absolut saw this success and rightfully thought there was opportunity for it to move into social. This past year, they partnered with Giphy to host hundreds of GIFs to try and own the conversation around "Let's grab a drink." Their award submission has some good numbers, but as a GIF user, I see the GIFs themselves as too well-produced (GIFs should be simple!) and very heavily branded. The brand tried, but most of the GIFs don't feel right for social and fall kind of flat.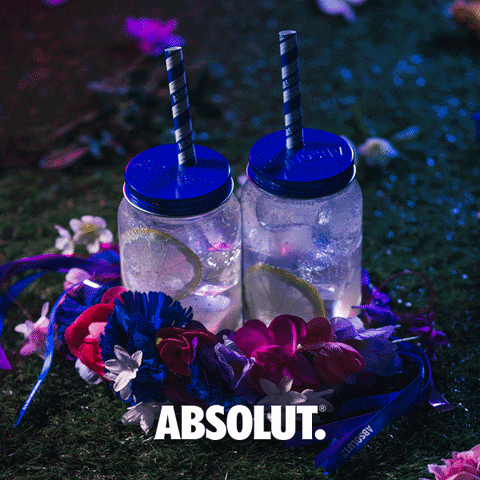 Bud Light
On the complete other hand, Bud Light ran with an idea that didn't get off to a great start but has made its way into our everyday conversations with their Dilly Dilly/Game of Thrones-esque campaign. It started with a commercial that didn't test well, but has grown into countless pieces of engaging social content and even a viral video of a cease and desist scroll being read by town crier to a craft brewery using the Dilly Dilly name for one of their beers, all because Bud Light knows their audience and knew they would get it … as much as it hurts my craft beer-loving heart to admit. 
.@Panthers Ye may have lost, but cats always land on their feet. Next season is thine for the pouncing. Dilly Dilly! pic.twitter.com/KzVNsldULE

— Bud Light (@budlight) January 8, 2018
So, do alcohol brands have more fun on social? It's hard to say for sure. However, the brands that take the opportunity to understand their audiences and deliver content in an on-brand way that's right for social are rewarded with engagement and sometimes something more. In my opinion, that's where the fun happens on social. Want to get in on it? Let's get the conversation started.