28 Jun

YO, Is Real-Time Marketing Dying? | #SYSK
Real-Time Marketing Scorn?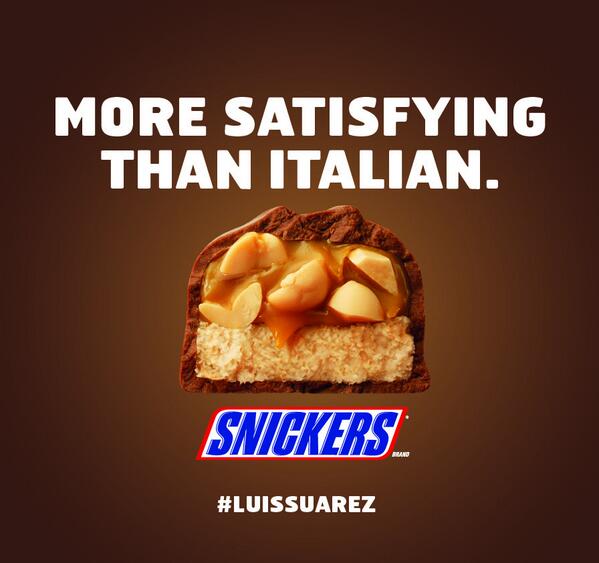 When Luis Suarez bit his opponent in a World Cup game, brand after brand quickly launched their responses. When Wheat Thins launched a selfie promotion featuring Kelly Osbourne, Fast Company covered it with palpable scorn. When the national financial aid organization tried to use a popular meme, the backlash was strong. All of this combined should make smart brands consider what real-time marketing they should and should not be a part of. Be careful out there people.
Twitter Rethinks the Retweet
Retweets are a major way that messages spread on Twitter. But often it's difficult to add any personal commentary (positive or negative) to a retweet simply because the character count is too long. "Retweet with Comment" may be on the way now. Basically, it would allow an individual to use all the 140 characters in their retweet, with the initial tweet appearing in a Twitter Card format. This may be a better way to have conversations than the traditional retweet, even if it's a further blurring of the line between Facebook and Twitter.
Facebook Ad Units Going to Get More Expensive
Facebook has announced that they are tweaking the ads that appear on the right rail to make them bigger. Because of that, there will be less inventory available (fewer ad slots to fill) so the expectation is that the cost will rise. Facebook says however that the larger format should increase ad efficiency, so depending on your metrics, you may see an improvement. A digital agency claims that Facebook CPC is already rising (from $3 CPM to $10) but it's based on only three clients. We've found that the method of posting can dramatically improve costs, so your results may vary as they say in the infomercials. I still believe that thinking of Facebook for "ads" is a mistake for most brands, and this Gallup survey, as I read it, supports that.

Finally, a few of us have started testing out Yo, a super simple mobile app that lets people know you want to talk to them simply by sending a "YO" to your mobile device. Is it handy if you're trying to let someone know you need to talk to them? Yes. Could it get incredibly annoying? Absolutely. Try it out for yourself and see what you think.