Feb 13

How Brands Can Stay At The Top Of Facebook's News Feed

If you're a marketer, you're well aware that the social space is constantly changing. It keeps us on our toes! Facebook is always working behind the scenes to create a better user experience (translate: make marketers want to bang their heads against a wall). In December, the platform announced News Feed changes for posts with "engagement bait" – meaning posts with copy asking for comments, likes, or shares would be demoted in the News Feed.  

Most recently, Facebook announced its algorithm changes which will "prioritize posts from friends and family over public content". Translation: users will see more content from their friends and less content from brands and businesses.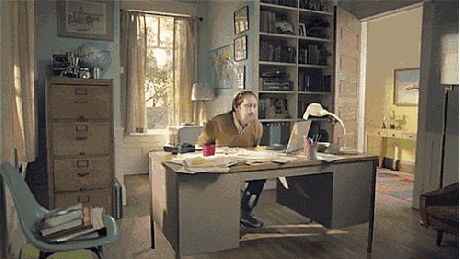 Facebook has been testing various News Feeds in other countries for some time now. In some, brand posts were relegated to an "explore" section that users would have to choose to visit. While it's unclear whether this is the change Facebook will be making to their prominent U.S. News Feed format, we can expect that brands will experience a further reduction in organic impressions and engagements with these changes. 
The result? Pages may see a decline in their organic reach, referral traffic, and total video watch time, although posts that lead to more meaningful interactions will see less of an impact. 
What does this mean for my brand? 
You're probably wondering what your brand can do to get your content seen more in the News Feed. One of the key things to focus on is meaningful interactions. Facebook states that, "Posts that inspire conversations and interactions, such as comments, shares, and reactions, will be prioritized over posts that are consumed passively." So, focus on the conversation. Since social is a very different medium than other marketing channels, strive to create social-first content. We see many brands think of social last and attempt to use the same assets in social that they are using in other channels, which is likely to lead to lower levels of engagement. 
Our client, Go Red For Women, created this post, which was a simple way to engage with their audience. With over 19K Facebook Reactions, 1,400 comments, and over 9,000 shares, this is a great example of really knowing your social audience and creating engaging content that resonates with them. And this was an organic post! 
When planning social content, try to think of how your brand will generate meaningful engagements with conversation starters. Once the conversation is started, nurture it through replying and interacting with fans on the page. With this approach, it's likely your content may still appear in the News Feed. Even the slightest organic engagement can also strengthen the ad performance of promoted posts. 
Remember, social media is still a cocktail party. 
Even though the platforms are ever changing, social media is still a cocktail party.  
When you get to the party, listen and mingle before you talk

 

Keep the conversational thread going naturally

 

It's not all about you

 
Need help with your social media content? Drop us a line and we'll get the conversation going. See what I did there?