12 Dec

Instagram Direct: What It Means for Community Managers

Instagram announced the new Instagram Direct functionality today, unveiling a bigger opportunity for community managers to connect directly with Instagram followers.

The update now allows users to send direct photo messages to followers — up to 15 at a time — in case you're maybe a little overzealous with sharing photos that not all your followers care to see. Basically, what you would send in a photo text message to your friends, you can now do with filters and through Instagram.

While most community managers were crossing their fingers that Instagram's update would finally allow uploading and posting an image through a computer, we can't help but notice that this is a bit of competition for Snapchat. If you want to add a filter to your silly Snapchat face (wait, people use Snapchat for other things besides taking dumb-faced selfies?), and also have no problem with people saving the image, this is the update for you.
Easier to contact a follower for more info
If you're trying to obtain a follower's contact information, this update is high-five worthy. Rather than having to post the usual "Hi there! Please email mybrand@mybrand.com so we can speak more!" comment, you can now direct message the consumer to get their info (if they already follow you).
Don't fret, the coupon collectors should be kept at bay (for the most part)
Users can only direct message you if you follow them, so the coupon collectors that you may normally encounter from Facebook's messages won't be able to ask for freebies here, unless you follow them already. However, they can message you but you must "accept" the pending message." So they can still complain, but you don't, well, TECHNICALLY, have to listen.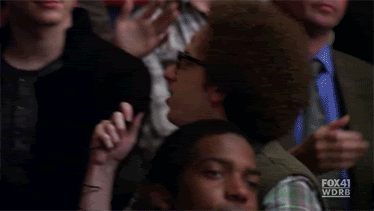 Possible promotions for selected followers
What does get me excited here is the possibility for exclusive promotions for certain fans. We've heard of some local brands using Snapchat as a method for more exclusive promotions, but now Instagram poses an opportunity as well (without the pesky 10 second disappearing act). Maybe you're a skincare brand that wants to play Santa? Let followers know in a public post that you're giving away 15 free lotions at random, and voila – more followers. Then, you'd be able to pick the 15 at random and send them each a message. Easy promotion, happy fans. What's better?
Brands can send coupons to save for later
If you're a consumer, get ready to get direct message coupons from brands. Some might be annoying, and some might be excessive (just wondering how long it will be before Express sends their usual $15 off $30 purchase coupon in a direct message), but brace yourself. They're coming.
It's also worth noting that anyone who receives the message will be able to respond in the thread and see the messages before it. So don't ask for personal information on here (or, on a personal note, don't talk smack about someone in the thread).
There are a lot more details about the feature on the Instagram help site.
What do you think of the Instagram Direct update? Will your brand use it?