15 Mar

Social Media Report Card: Did You Pass Q1?

We're officially into the swing of 2018 and with the first quarter winding down, it's time to evaluate how your social media strategy is working. There is no better way to start than to compare last year's efforts to this year's efforts. Knowing this information will help you replicate the best aspects of your strategy, eliminate the bad parts and learn from all the experiments attempted throughout 2017.  With that said, what is the best way to go about auditing and evaluating your Q1 performance? Easy, follow the three simple steps below to fill out your social media report card!  
Measure Year-Over-Year Results
First start by pulling year over year metrics. If your primary KPIs are steady year over year, then you know that your strategy and tactics are working. (Pro Tip: If you're metrics are steady, this would be a great time to test new tactics like making more videos, or telling a story on IG!)
If your metrics are either higher or lower than your baseline, dig into the specifics! Ask yourself, did you test new tactics or features? Did the budget shift? Or any major industry changes?
Pulling year over year metrics will provide you strong and valuable insights; however, it is always worth looking at your social content and social channels from a qualitative perspective. Ask yourself questions like which pieces of content did the audience resonate with most? What is the overall brand sentiment? What are some most commonly asked questions from the social audience? Evaluating your social media strategy from a qualitative perspective can provide useful information that will help you learn the brands strengths and weaknesses that you may not always get from the numbers!
Make Your Learnings Actionable
Now, the hard part! You have a ton of valuable information; the key is putting it together to make the learnings actionable. Just remember, it is never too late for a few last-minute additions to your strategy.
So, how did you do? Hopefully you passed with flying colors!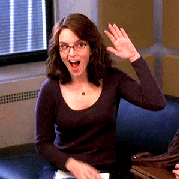 But just in case you need a helping hand, give us a call! Contact us here:  https://www.ignitesocialmedia.com//contact/